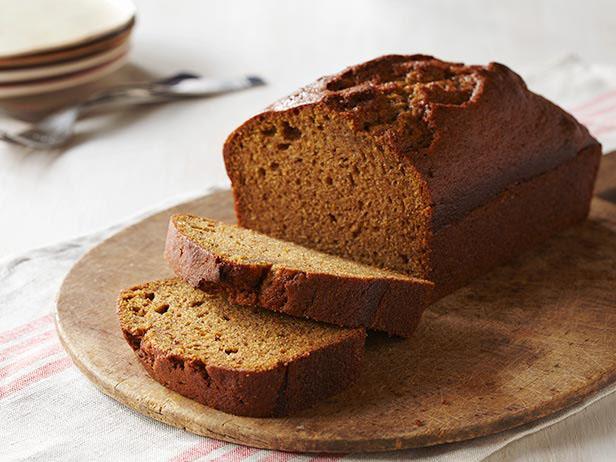 Pumpkin Bread
Got any leftover Halloween pumpkins that are still edible? Or buy a fresh pumpkin or use canned pumpkin. Now is pumpkin season!
Why not make this delicious and healthy pumpkin bread for yourselves and the kiddos. Great, easy after school snack.

Pumpkin Bread 
Ingredients
Preheat oven to 350 degrees. Butter and flour 2 9 by 5 loaf pans. Stir together sugar and oil. Stir in eggs and pumpkin. Combine dry ingredients in separate bowl. Blend dry ingredients and water into wet mixture, alternating. Divide batter between two loaf pans. Bake for 30 to 40 minutes or until cake tester comes out clean. Let stand 10 minutes. Remove from pans and cool.
Total: 50 min

Prep: 20 min

Cook: 30 min